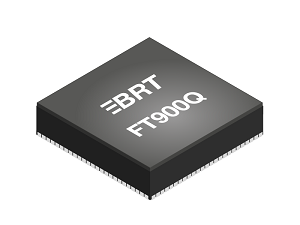 Based upon Bridgetek's new FT32 high performance, 32 bit RISC core, the FT90X series provides a plethora of connectivity options, making it the ideal choice for advanced technology bridging solutions. By executing instructions from shadow RAM, rather than flash memory, the FT90X can operate at true Zero Wait States (0WS) up to 100MHz with 310 DMIPS performance.
The FT900Q is provided in a 100pin QFN package.
$

6.99
Kindly fill in the enquiry form so we can touch base with you.