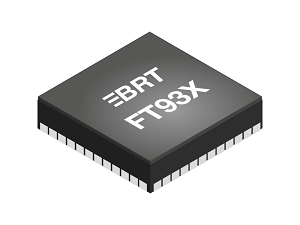 The FT93x is a series of complete System-On-Chip 32-bit RISC microcontrollers for USB to multi-interface bridging and embedded applications featuring a high level of integration and low power consumption. With a D2XX hardware engine built-in, it is compatible with D2XX drivers.
Key FT931 features include 56 Pin QFN, pitch 0.5mm, body 8mm x 8mm x 0.85mm, supports ADC/DAC, SD-Card, and RTC features.
$

4.89
Kindly fill in the enquiry form so we can touch base with you.