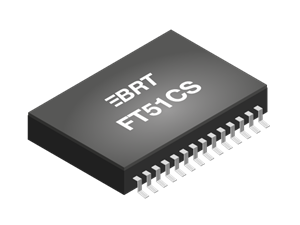 The FT51A series provides an 8051-compatible core with best in class performance and unique features including multiple ADCs/DACs, USB2.0 Full Speed Device, and USB hub function targeted at cascading multiple FT51 systems, or to connect an additional USB peripheral like a mouse or keyboard.
The FT51CS is provided in a 28 Pin SSOP package.
Fast Moving and Limited Stock Available.
$

3.11